social work can be a rewarding career for you if you are interested in working with people and wish to address community and social issues. There is a myth that social work only involves working with NGO's but it is not true at all. Social workers work with communities, individuals and families and deal with social issues such as education, unemployment, poverty and much more. Even, they work for poor and needy people, works for children welfare, support children with special needs and promote women empowerment.
Eligibility Criteria to be a Social Worker:
You need to complete your 12th from a recognized board for B.S.W/ B. A (SW) Programme. After that, you need to finish your graduation in any stream from a recognized university. However, if you are a graduate of sociology or social science then it would be better for you. This will help you with your M.S.W/ M.A (SW) Programme.
Job roles of Social Worker:
Social Work is not like other professional careers. It engages different social activities and deals with different social matters. Some job profiles of a social worker are:
Welfare Officer: A Welfare Officer works as a fundraiser for any private organization or university.
Medical Social Worker: A medical social worker offers the required psychosocial help to the patients who are going through terminal conditions or illnesses.
Social Scientist: Social Scientist creates a relationship between the behaviors of society and people.
Community Development Officer: A community development officer is responsible for building urban planning, evaluation of houses under revival projects within a community or a city.
Probation Officer: The job responsibility of a probation officer is to collect rehabilitation services, job training, and even supervise the criminals.
Rural Development Officer: The job role of a rural development officer is to promote integrated rural and social development to improve the living standard of agricultural workers.
Employment Opportunities of a Social Worker:
A social worker can find employment opportunities in the private and government/ corporate sectors. Here are some fields, you can explore as social workers-
Medical and Healthcare Sector
NGOs
Education and Research
Corporate Sector
Government Sector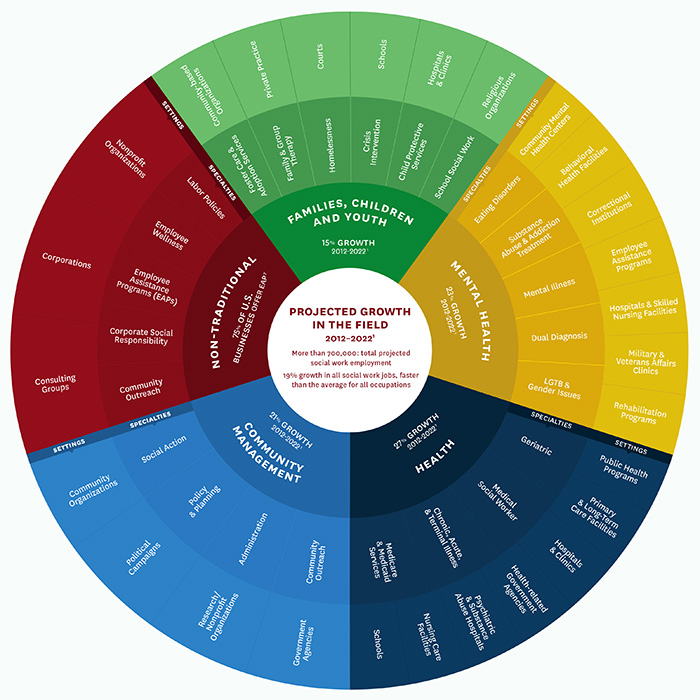 Fig 1: 5 Great Social Work Career Path Opportunities
Some recruitment companies or NGOs for Social Workers are Smile Foundation, Amnesty International, Green Peace, UNICEF, Helpage India, Oxfam, CARE India, Human Rights Agencies, Circle of Animal Lovers, Old Age Homes, Disaster Management Departments and so more.
Salary or Pay Scale of a Social Worker:
The salary structure of a social worker is given below-
| | |
| --- | --- |
| Job Profile | Expected starting salary per annum (Rs.) |
| Social Worker | 120,159/- |
| Development Officer | 178,547/- |
| Probation Officer | 191,446/- |
| Medical Social Worker | 121,356/- |
Career Opportunities of a Social Worker:
People from different educational backgrounds can choose the field of social work. But, for a professional kick start, you need to finish your bachelor's degree first. Then, you have to complete your master's degree. Even, you can pursue a B.S.W/ B. A (SW) program in social work.
So, this is all for now. I Hope, you gain basic knowledge about what you should do before choosing a career in Social Work. We will come with new updated information on the following topic very soon. Till then, please feel free to share your opinion and suggestion with us.